There are couple of things to look at in order to estimate your budgie's age.
from bars on the forehead to melanin on their beak, and even their cere's color.
also older budgies have iris rings, unlike younger ones.
if you are unfamiliar with the terms we're using click here to learn more about them.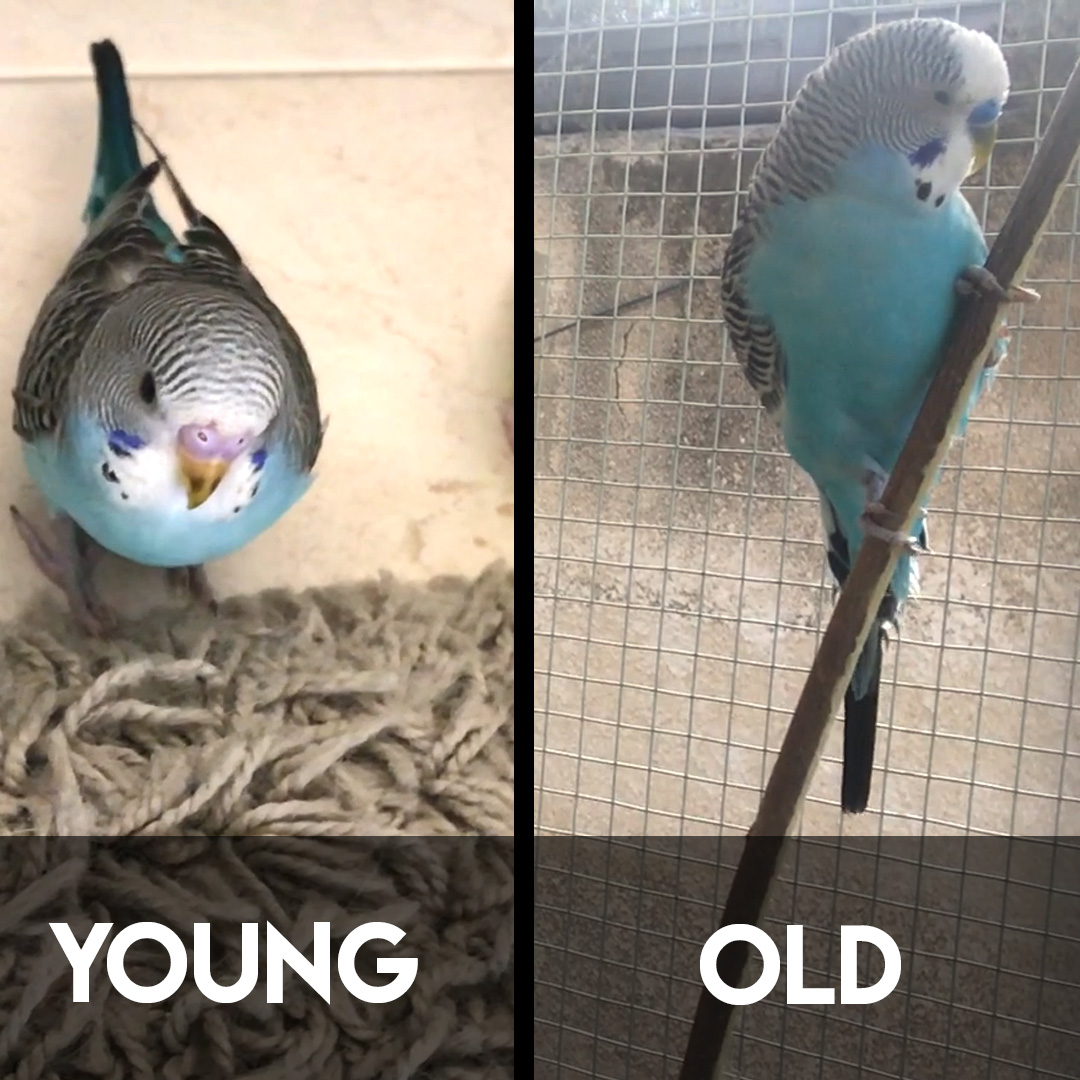 Here's how you can know how old is your budgie
forehead bars:
budgies younger than 4 months old haven't had their first molt yet, so you can still see bars on their forehead.
They lose these bars in their first molt.
Excess of melanin:
Looking at their beak while they're young, you can clearly see the excess of melanin showing dark black areas on their beak.
Cere color:
also one of the features young budgies have is that their cere's color purple in males, and white in females.
but when they get older, males cere changes to deep blue, while females cere changes to tan blue/white or brown depending on her condition.
Iris ring:
Budgie at a young age has full dark eyes, at about the age of 8 or 9 months you can start to see a ring white shape around their pupil (aka iris ring).
in the image below you can clearly see the iris ring on the budgie: